December végének közeledtével megérkezett a Joris Voorn féle hagyományos évzáró mix.
A 'Year Mix' az idei év legjobb trackjeiből építkezik, amelyet itt tudtok meghallgatni.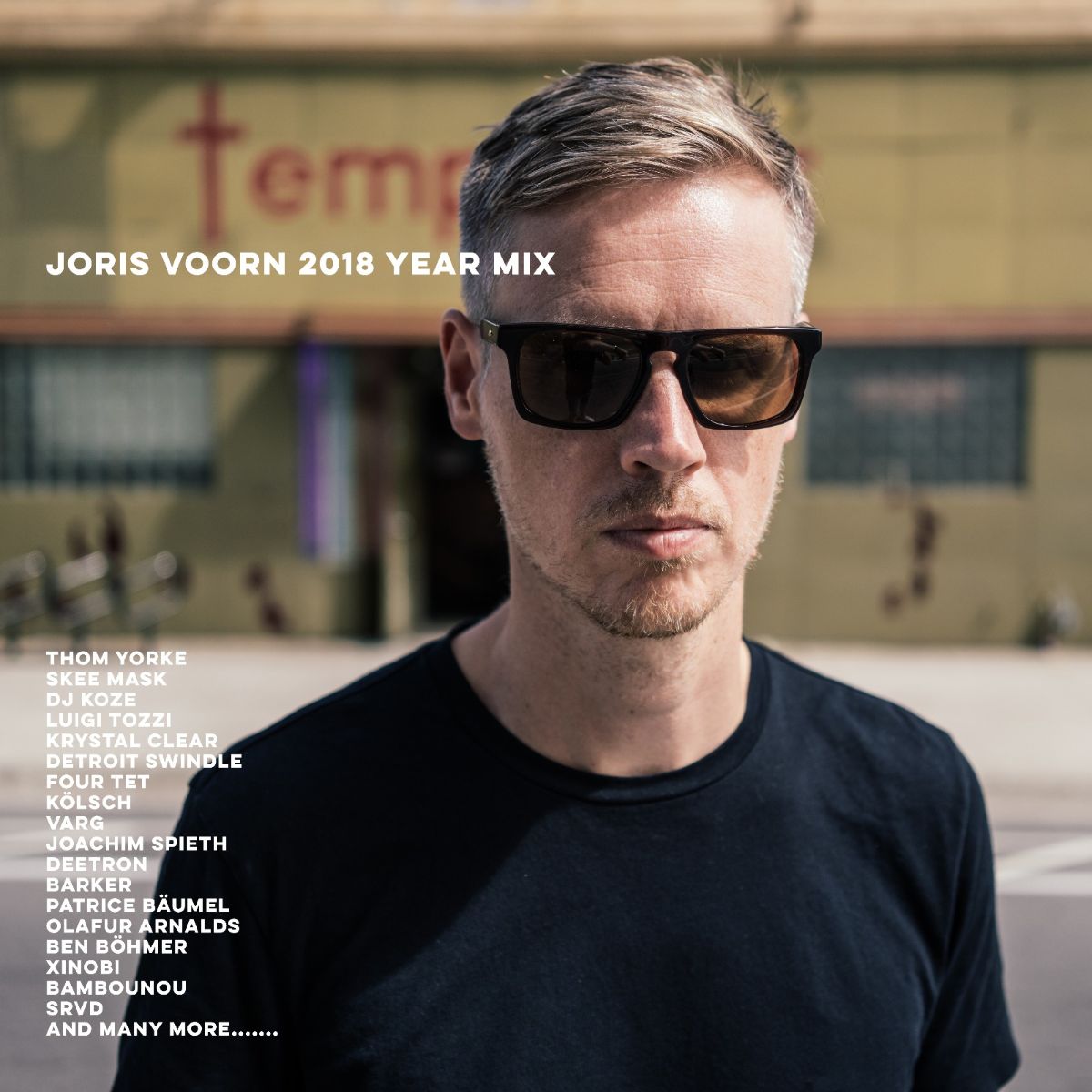 TRACKLISTA

Skee Mask - Flyby - Vfr
Pavel Milyakov - Main Loop
Varg, Morning Star - Music For Breakups
Barker - Look How Hard I've Tried
George Fitzgerald - Passing Trains (Kornél Kovács & Matt Karmil Remix)
Skudge - Parallel (Loop)
Luigi Tozzi & Antonio Ruscito - Subterrel + Ex Funzione
Namito & Ruede Hagelstein - Letting Go
Test Tone - Rebound
Van Duo - Rotator
Aguila - Trance Atlantic
Animal Trainer - Rigpa
Catching Flies - Satisfied (Ambient Reprise)
Dorian Craft - Avila (Fabio Aurea Remix)
Jonas Rathsman - Glades Of Glory
Patrice Bäumel - Serpent
Vladimir Dubyshkin - Beliismo (Loop)
Adana Twins - Jupiter
Flug - Rave
Joris Voorn - Genova
Butch - Countach (Kölsch Remix)
DJ Hell - Guede (ARTBAT Rave Mix)
Monolink - Father Ocean (Ben Böhmer Remix) (Joris Voorn Edit)
Joachim Spieth - Luciferin
Olafur Arnalds - Partial (Joris Voorn Edit)
SRVD - Elevate (Accapella)
Bambounou - VVVVV
Bart Van Rijn - SAG
Viers - Let My Mind Breathe
Biemsix - Clear
Deetron - Heartwalking (AM Version)
Cinthie - Together
Krystal Klear - Neutron Dance
Awaken - The Dream (Xinobi Remix)
Affkt - Parafernalia (Damon Jee Remix)
DJ Koze - Pick Up
Detroit Swindle - Cut U Loose
Monkey Safari - Sturm
Tom Yorke - Open Again
Bicep - Opal (Four Tet Remix)
Damon Eliza Palermo - Zoa Peak
Tom Yorke - Suspirium
https://soundcloud.com/joris-voorn/2018yearmix
Igazi zenészcsaládba született, így a zene már kisgyermekkorától szerves részét képezte életének. 2002 végén megjelent elsõ lemeze, a 'Muted Trax Part 1', mely bombasikernek bizonyult, hiszen többek között Carl Craig, Laurent Garnier, vagy Technasia is rendszeresen játszotta a korongot.